Teaching Staff
Doug Hixson, PGA
PGA Golf Professional/General Manager
[email protected]
An accomplished professional, Doug has made a successful career as both a player and a teacher.
His many accomplishments include qualifying to play in the 1992 PGA Championship, playing several times in the National Club Professional Championship, and he was the 1996 Northwest Open Champion.
Doug strongly believes in teaching sound fundamentals, developing simple strategies, and providing a friendly and relaxing atmosphere for his students. Doug has been selected twice as one of Golf Digest Magazine's Top 5 Instructors in the State.
Rates: $80 per 45-minute lesson / $225 for a series of 3
---
Chip Sullivan, PGA Head Golf Professional




[email protected]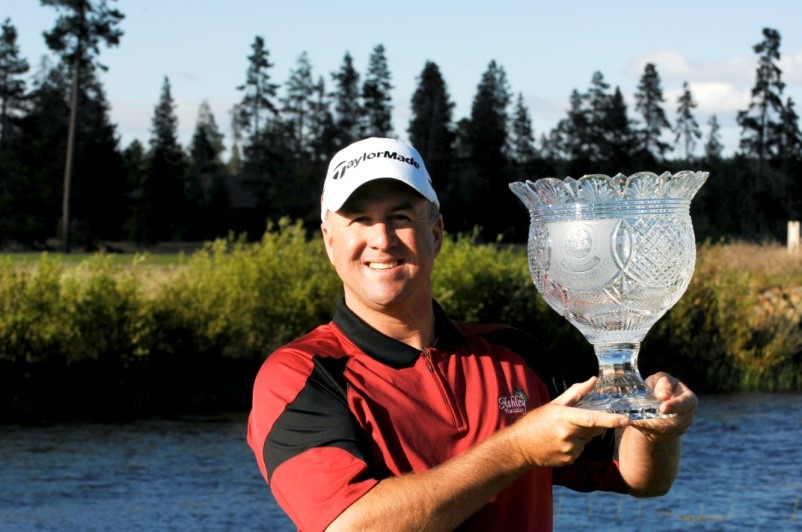 Chip has been teaching students of all ages for the past 30 years. During this time, Chip has been the guest speaker at various schools and organizations, has written several golf articles in various publications and once had an instructional radio spot called, "Chip's Tips".
It is Chip's belief that to be a well-rounded golf professional you should not only possess exceptional business skills and the ability and desire to serve others but also be an exceptional player in your own right. A former All-American college standout at the University of Mississippi, Sullivan is a member of the Ole Miss Athletic Hall of Fame and a former S.E.C. Champion. Since turning professional, Sullivan has won more than 80 mini tour and PGA sanctioned events including the PGA Professional National Championship at Sunriver, Oregon.
Chip is a quarter century member of the PGA of America and has been a member of the PGA Tour, Nationwide Tour, Nike Tour, and South African Sunshine Tour. Chip has played in over 50 PGA Tour events including 7 major championships where his best finish was a tied for 31st at the 2004 PGA Championship at Whistling Straits, Wisconsin.
Chip's Lesson Rates:
- $80 for individual lesson (lasts 30-45 minutes)
- $40 for junior lessons (lasts 30 minutes)
- $225 for a series of 3 lessons
- $100 for a series of 3 junior lessons
- $125 per person for Group Clinics (5 1-hour classes)​
---
Chris Terry, PGA Associate
Assistant Golf Professional
[email protected]


Chris teaches all aspects of the game and specializes in short game and wedge play. His "practice with a purpose" approach helps players of all skill levels
be ready to play the game to their full potential. Chris is our Junior Golf leader, instructing camps, PGA JR League, along with individual instruction & coaching.

Rates: $75 per 45-minute lesson / $210 for a series of 3
Juniors: $159 for series of 3
https://my.pga.com/coach/Christerrygolf/schedule

---
Dylan Crowley
Lead Operation 36 Instructor
Assistant Golf Professional
Outside Service Manager
[email protected]
Dylan leads our Operation 36 Instruction Program and the Quail Valley Outside Services team.
Click to access Dylan's Operation 36 Homepage